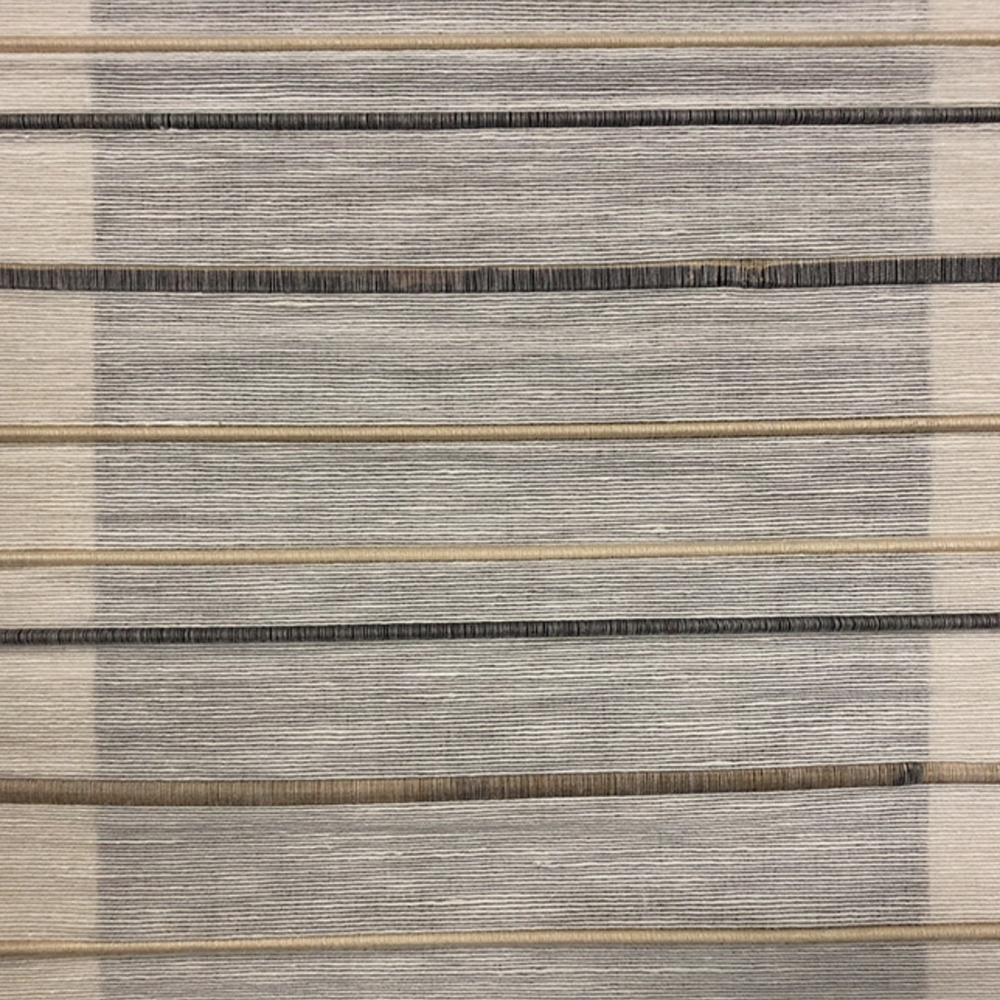 Silk Road Rustic Weave Collection - Aden
Rustic weaves, traditionally woven, combining natural harvests from Oriental grasslands, woodlands & riverbanks.
Silk Road fabrics are totally unique. They bring to many decorating & architectural styles an unmatched stylish natural beauty. 100% naturally harvested & combining a wide range of fabrics, grasses & botanicals – each blind a totally unique work of nature's art.
All our blinds are carefully hand loomed, taking up to 3 days to weave one unique fabric roll. So all blinds are totally individual & carefully planned so that the pattern is repeated to work in multiple blinds, whilst ensuring the natural uniqueness in each of the individual blinds.
Brand:

Collection:

Fibre:

All natural materials including: Ramie, Jute, Reeds, Bamboo, Flax, Chinese knots, Cotton & Cattail

Styles:

Roman blinds

Privacy:

Can be left sheer or lined with a translucent lining for privacy. Blockout lining also available.

Thermal Properties:

Bamboo and Jute are one of nature's best insulators, by adding an additional Blockout or Translucent lining, the product is actually highly insulating. UV protection will vary proportional

Motorisation:

Romans best suited.

Warranty:

3 years

Weaves:

Choose from 20 exotic weaves selected for their individual charm.
Other designs in this collection