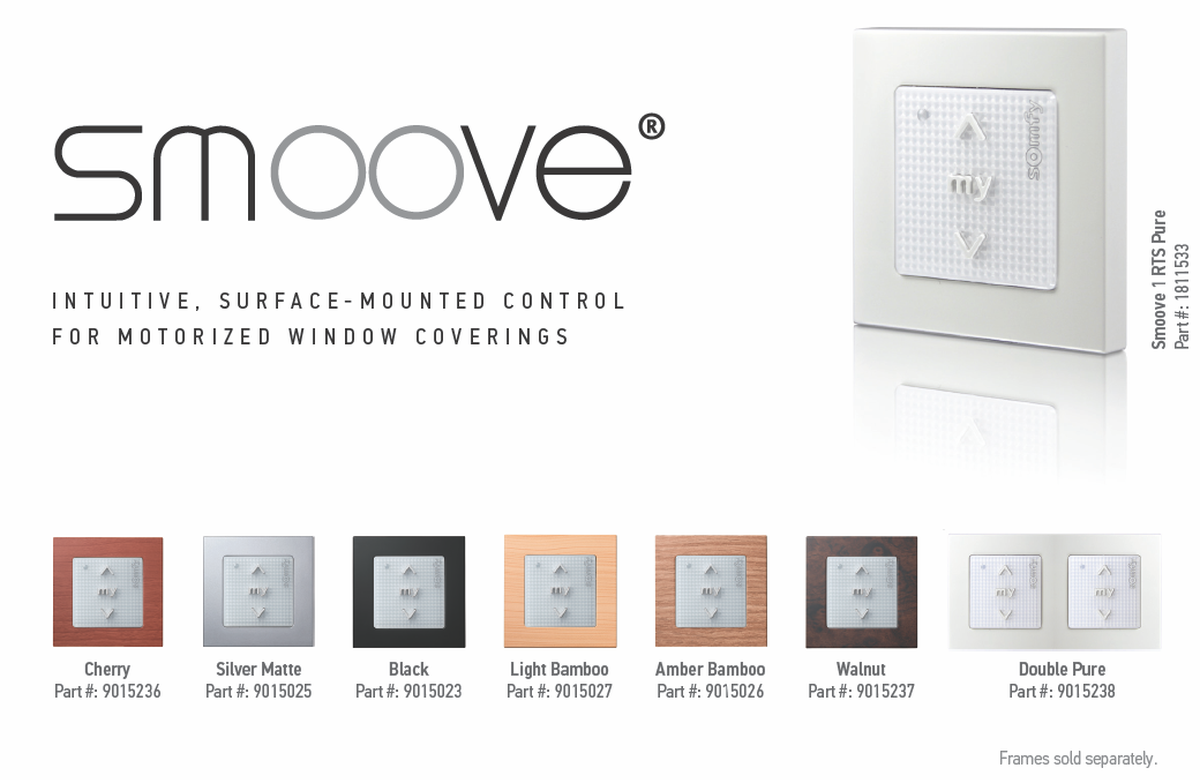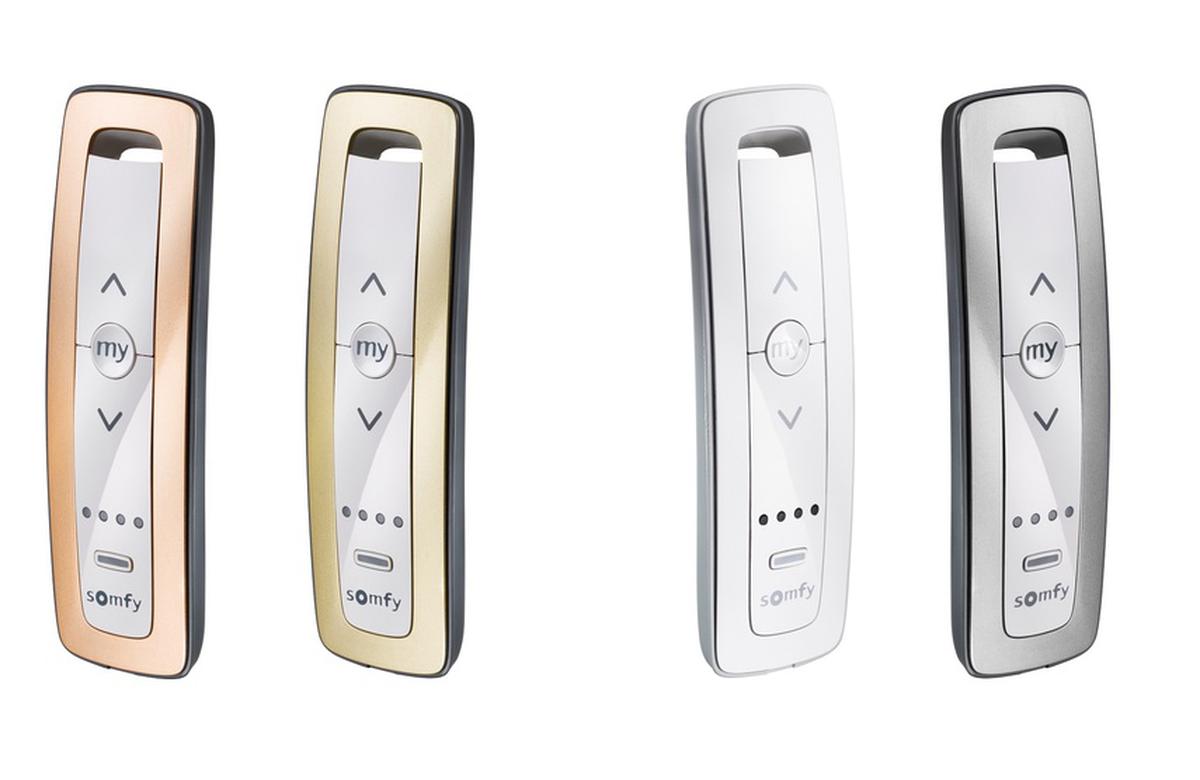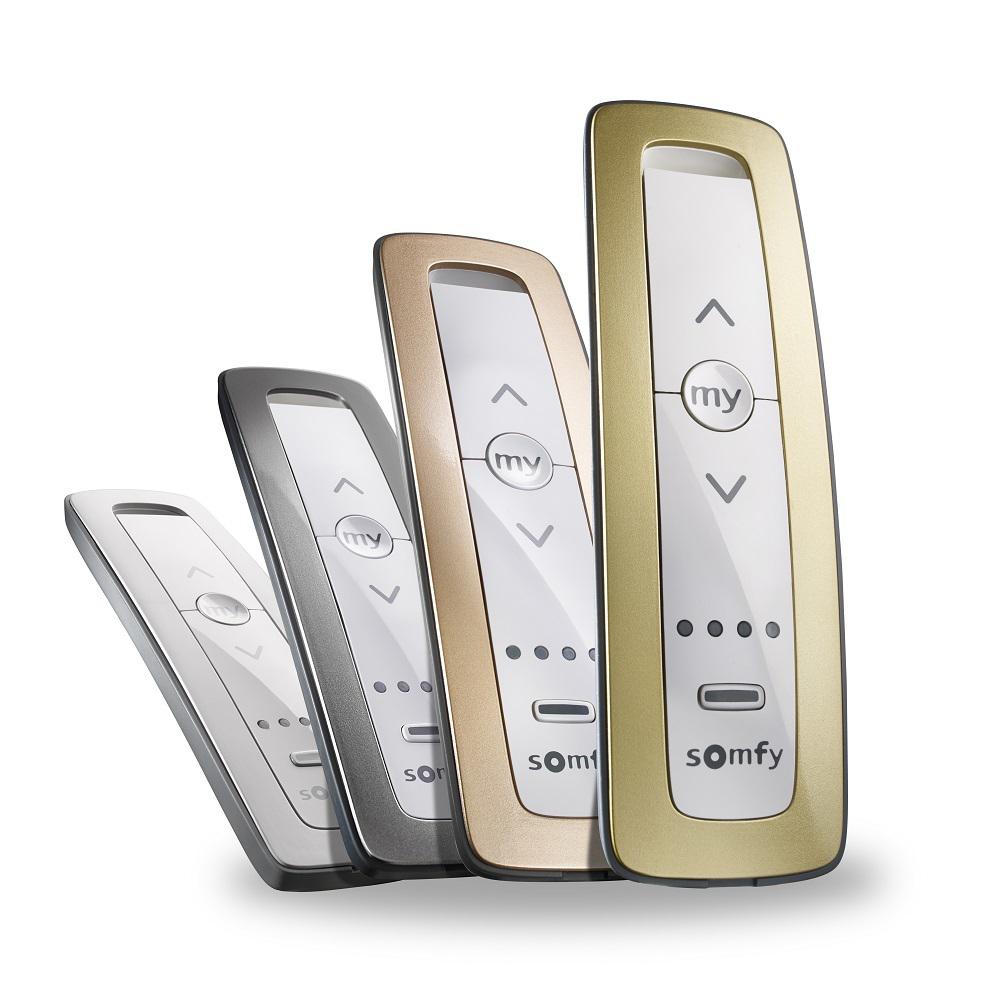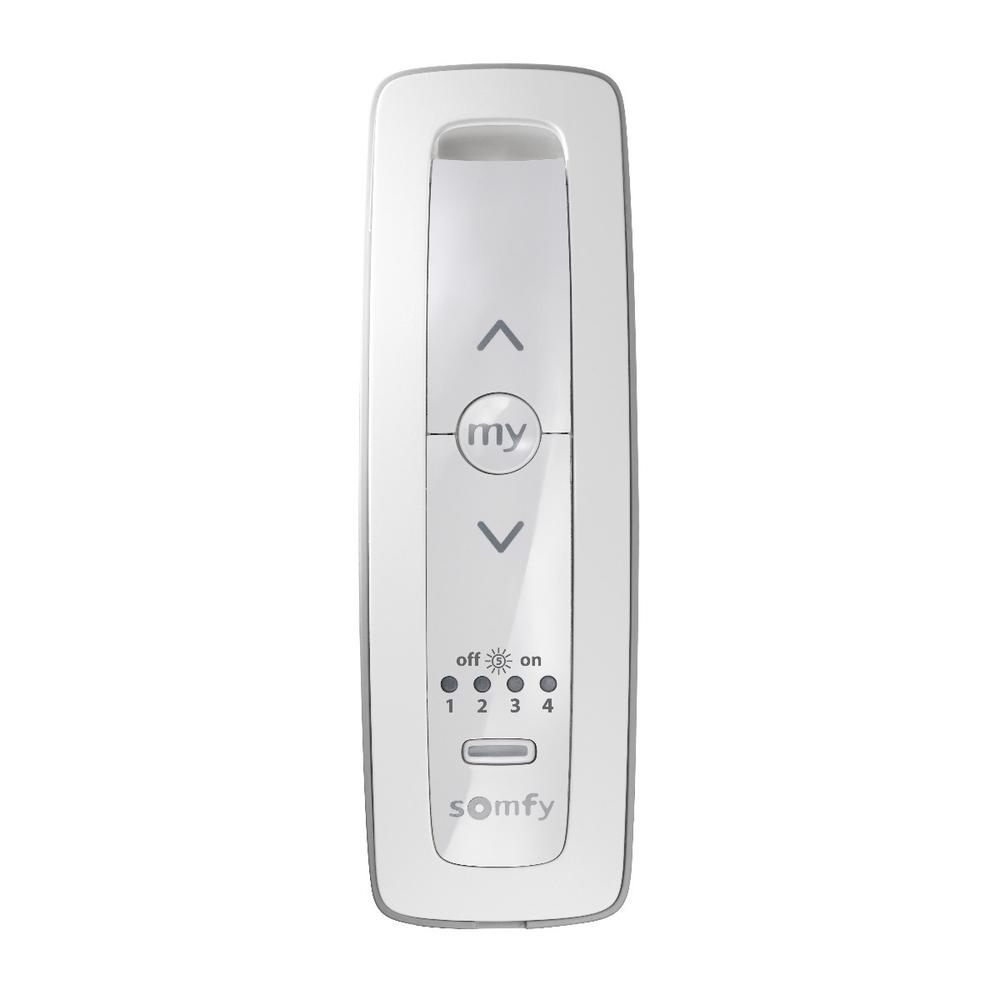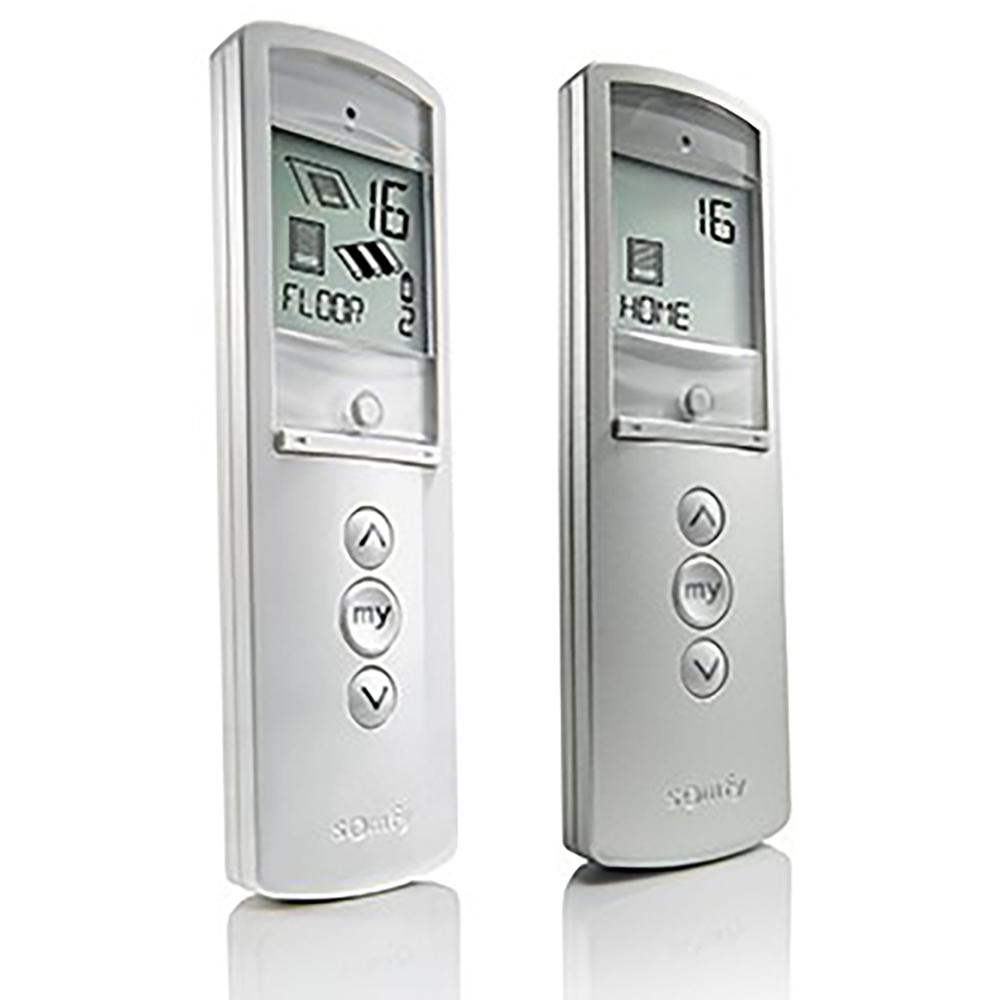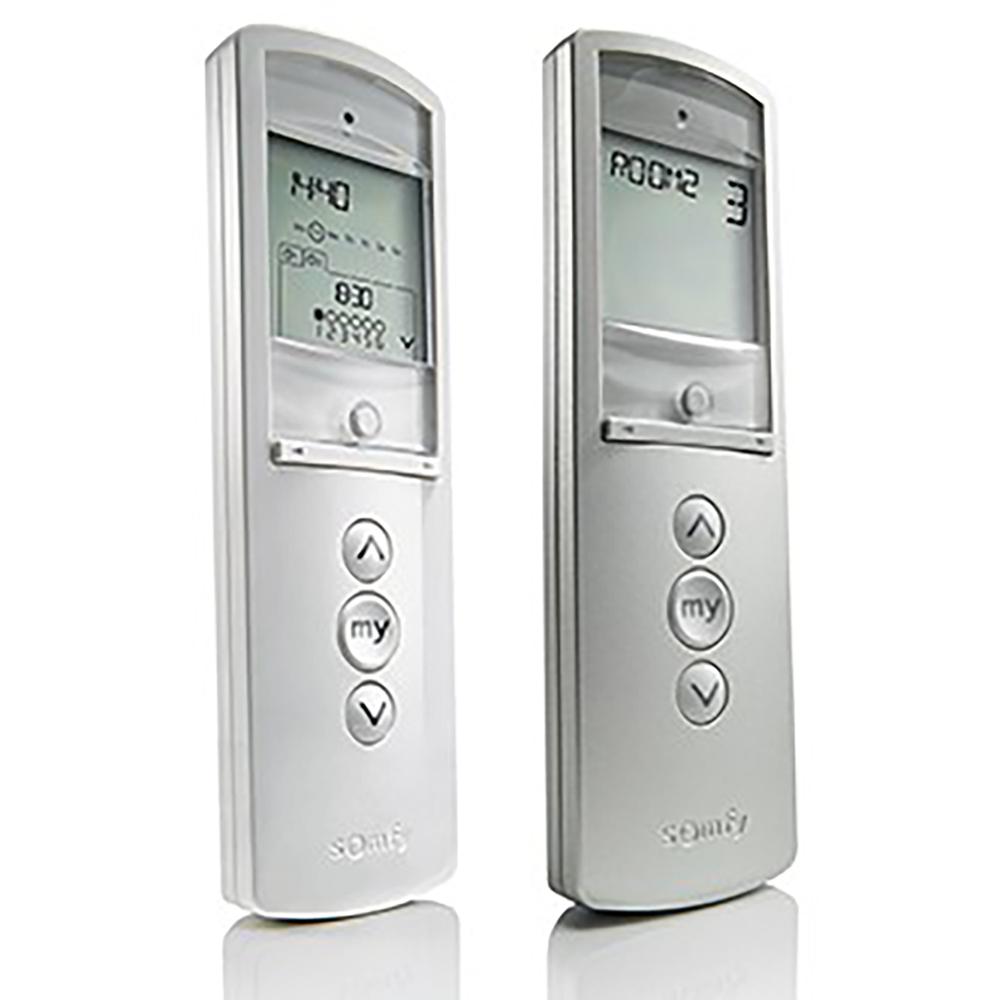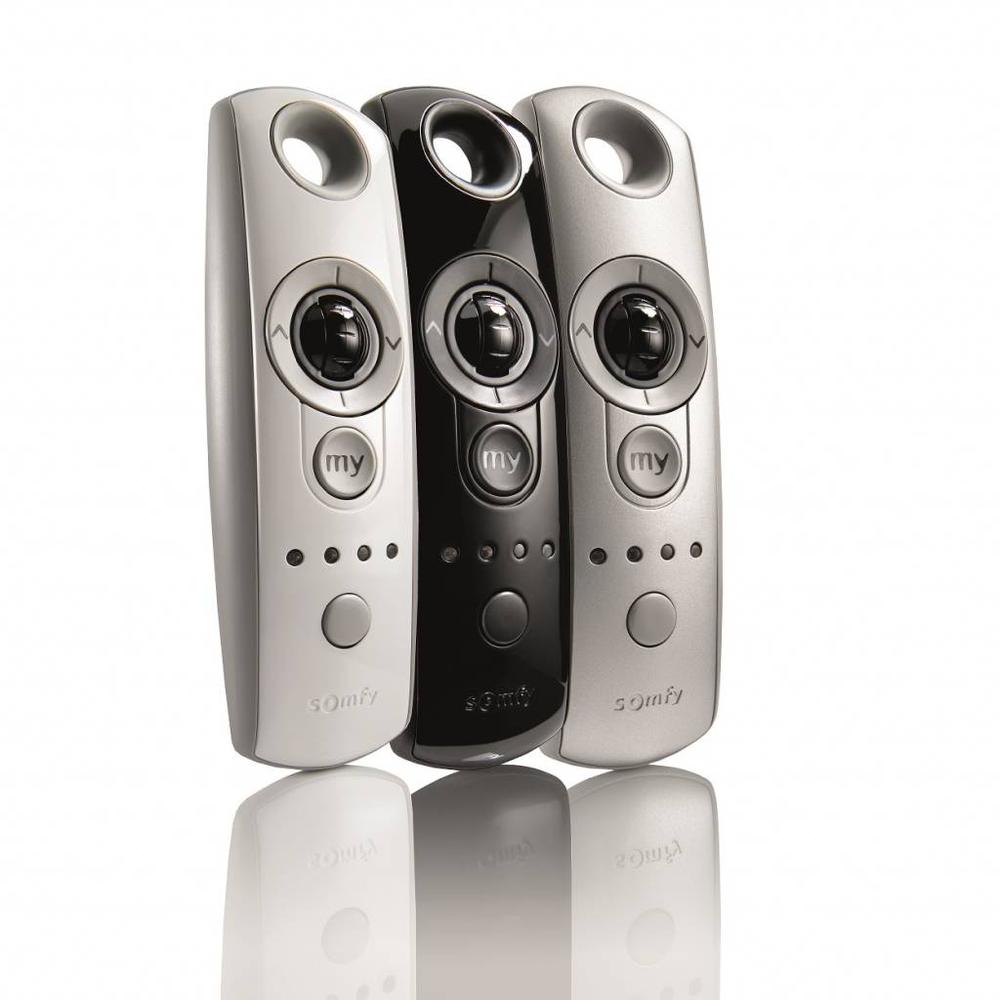 Remote Control
The Somfy internal motor range suits curtains, venetian blinds, roller blinds and roman blinds which will add a touch of luxury and sophistication to any home.
These intelligent, quiet motors and electric controls can be adjusted via discreet wall mounted units, remote controls or direct from your smartphone. Internal and external lighting can also be controlled with this system.

Somfy have a range of remote controls which puts functionality in the palm of your hand and will bring your home to life! The remotes are suitable for Somfy RTS motorised roller shutters, external Venetian blinds, internal blinds and curtains, and awnings.

Situo RTS
• Available in 1, 2 and 5 channel versions to control one or multiple window coverings
• Use "my" button for quick access to your preferred position
• Available in four striking colour options: pure (white), silver, gold and rose gold

Situo Soliris RTS
• Available in 1 and 5 channelversions to control one or multiple window coverings
• Turn your sun sensor on and off with the touch of a button

Telis 16 RTS
• With 16 channels, you can assign a different function to each channel, using a name, icon or number for easy operation. Close a single blind or activate a suite
of functions at the touch of a button
• Intuitive programming

Telis 6 Chronis
• With six channels, you can assign a different function or scenario to each channel, to close a single screen or suite of functions with just one touch of a button
• Different functions or a suite of functions can be controlled with the automatic timer, with different days programmed to different scenarios

Telis Mod/Var
• Specifically for any type of blind with a tilting blade, the revolutionary central thumbwheel allows you to adjust slats, such as those on a venetian blind, precisely and swiftly

Wall mounted controls
The Smoove wall mounted control is available in three finishes for the display screen and seven contemporary frame colours to suit any décor. Suitable for all Somfy RTS motorised internal and external products, each Smoove unit
operates a single product, or a single group of products.
Ask a question
Other designs in this collection