Big-Patterned Wallpaper is Transforming Home Interior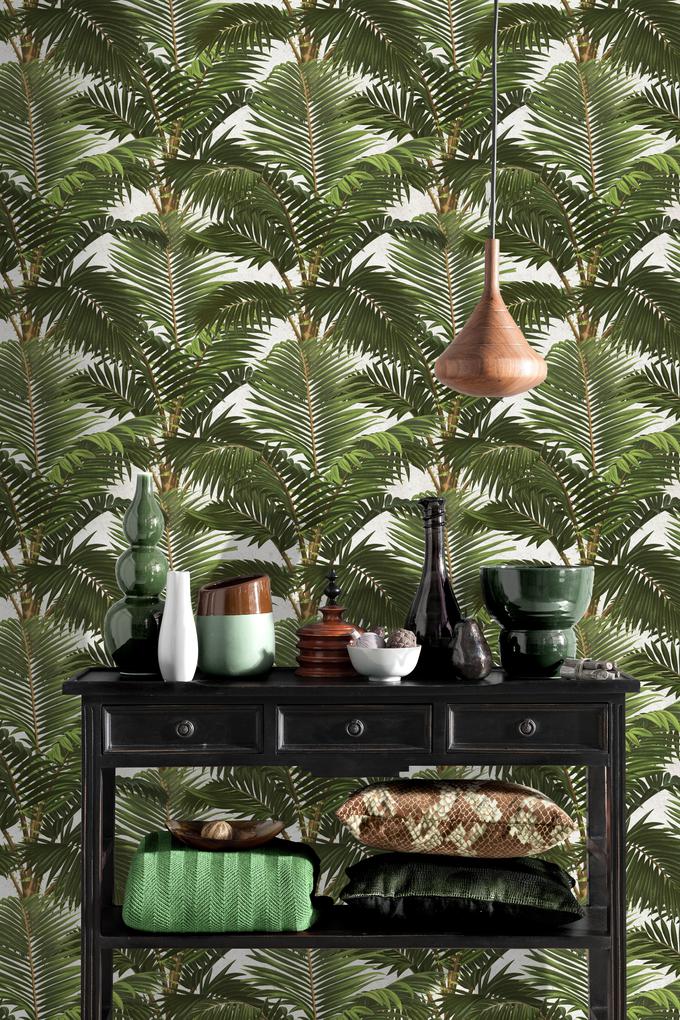 Written by - COLLEEN HAWKES
www.stuff.co.nz


Tired of plain white walls? Wallpaper designers have definitely had enough of that look – they're giving us the very opposite.
Huge, overblown florals are just the start. Giant leaves, birds and bold geometric patterns are all in fashion and they give any room the wow factor.
Paper Room, which specialises in wallpapers, says big florals, big tropicals and big botanicals are all right on trend. "A lot of customers are wanting to add interest and personality to their homes and the large patterned flora and fauna are a great way to do this."
While there are a few points to consider when planning to go all out on a large-scale wallpaper, it shouldn't stop us from being adventurous, says wallpaper designer Deborah Bowness, who supplies her wallpaper exclusively to Paper Room in New Zealand.

"Do not be afraid of big-patterned wallpapers," Bowness says. "Nothing is 'too much' today, so long as it's done right. Start off wallpapering just one wall and if it's working, go for a second. If it's still working, go for it and do the whole room."
But what to choose? Resene wallpaper consultant Ingel Janssen says big-patterned wallpaper can be tricky to visualise from a smaller sample in a wallpaper book. "You can request larger samples of most wallpapers, to help you see how a bigger piece of the design will look. This will help you to narrow down your options."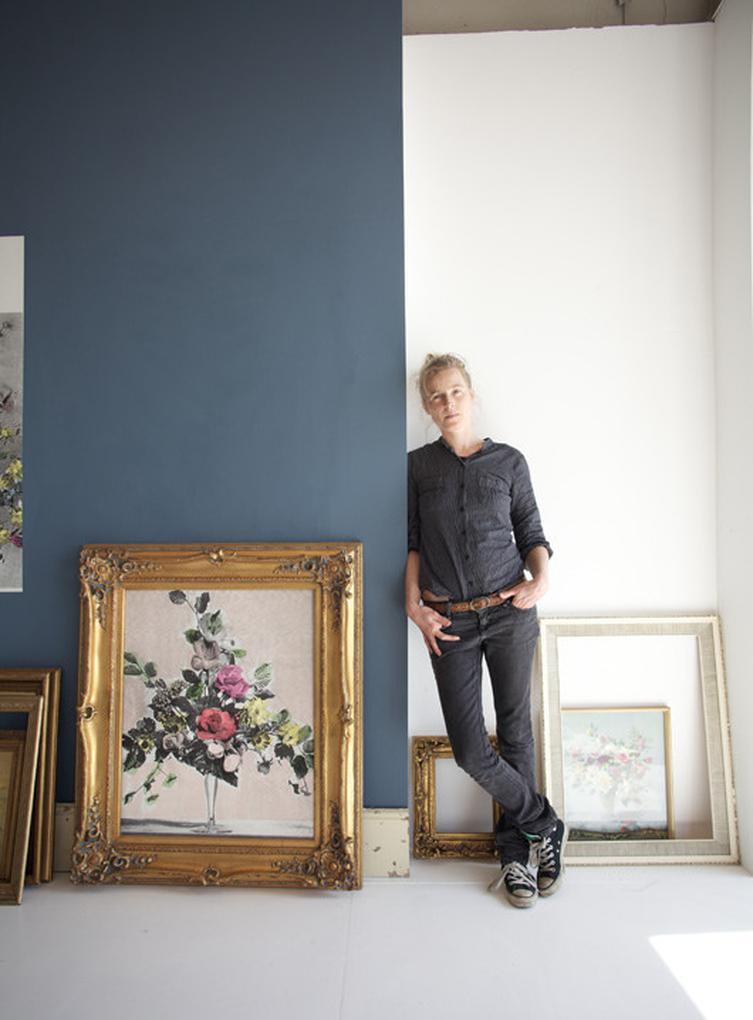 Janssen says testing the "look" is essential. "Pin up the wallpaper sample in the room you are planning to use it in and view it during the day and at night to see how the lighting changes how it looks. If you plan to use it on multiple walls, move the sample to each wall to see how it looks.
"Large patterns tend to work best on larger feature areas and uncluttered walls that are viewed at a distance before you approach them up closer. This allows you to take in the full design, and for the design to stand out without windows or architectural features causing distraction. As you move closer to the design you can then appreciate the smaller details."

Janssen says large patterns can look like the odd man out if you don't link them into other parts of your room scheme. "Few of us have the luxury of starting with a clean slate. Decide what is staying, such as carpet or curtains, and then find a wallpaper design to suit. Choose your paint colour last.
"You can take inspiration from the colours in the wallpaper design and use these as accents and complementary colours. Bold colours from the design might inspire your cushions or flowers. Use the more subtle colours from the design to inspire your colour choices for adjacent walls and the ceiling."
if you have a large floral on one wall, Bowness suggests a complementary smaller pattern repeat on another wall, such as a more dainty floral.
"Don't follow fashion," she says. "Don't mix patterns and definitely don't put geometrics with florals."
Bowness also says it's usually best to avoid too many large patterns in close proximity. "Multiple patterns in a room can start to compete with each other. Or choose patterns that have similar themes – if you have a floral wallpaper, for example, consider other nature inspired patterns, such as leaves or smaller scale florals."
You will need to check your lighting also. "If you are going for a dark wallpaper, you may need to increase the artificial lighting in the room, so it doesn't feel too dark," says Janssen. "Or if you are going for a very bright or light wallpaper, you may need to reduce the brightness of your lighting."
Two final tips: Bigger patterns require more wallpaper to allow for pattern repeats, so make sure you allow for those when purchasing. And when hanging the wallpaper, always make sure you have the same batch for all rolls for colour consistency. ​

Read Stuff article HERE