Artisan Leading in the Outdoor Blinds Market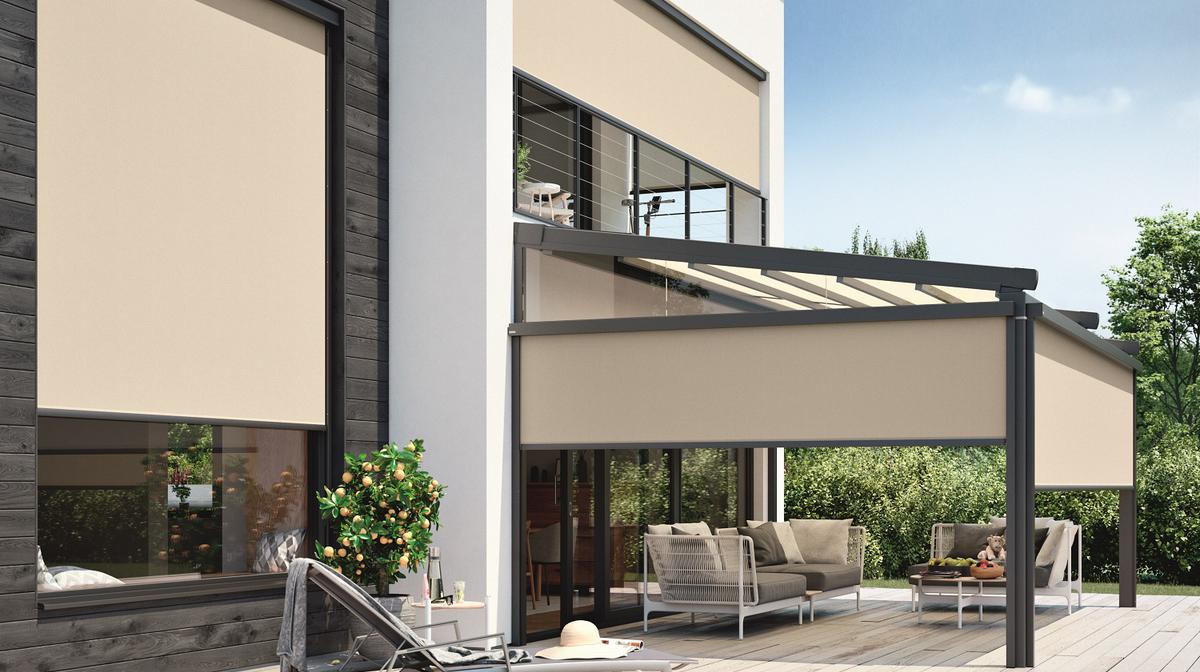 The Ultimate in Vertical Sun Protection.

The VertiTex II vertical awning offers protection from the dazzling sun, prevents the patio and indoors from becoming uncomfortably hot and shelters you from prying eyes. Regardless of whether it's for the patio roof, pergola awning, window, balcony or conservatory: the VertiTex II is always perfect.

Thanks to its compact design, the many versions offer versatile protection against prying eyes and the weather, it is a real all-rounder among vertical awnings. And its unobtrusive design gives a great look to any facade in any application.

VertiTex II is exclusively available at Artisan in New Zealand.
For more information about VertiTex II, contact our Blinds and Shutters specialist team HERE