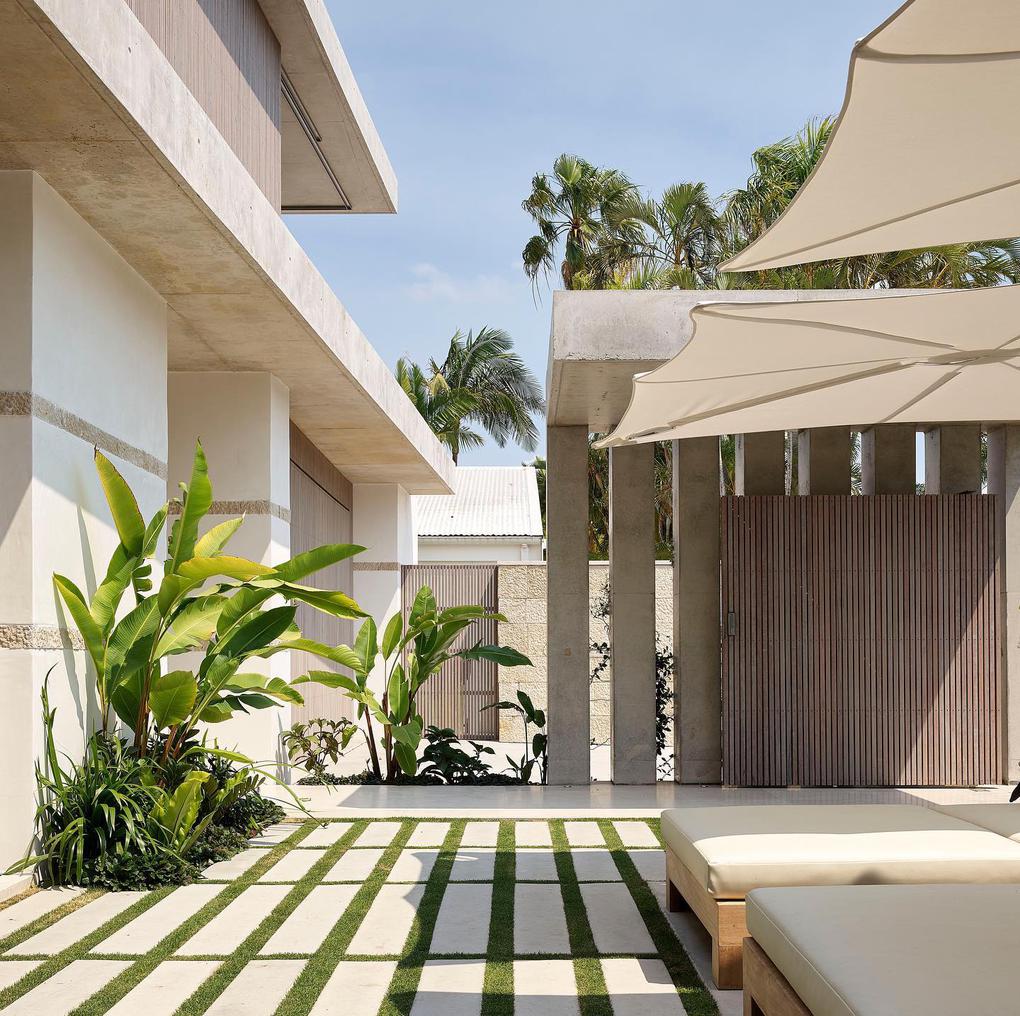 For the past 20 years, Australian company Eco Outdoor has been designing and manufacturing stone surface products and outdoor furniture ranges that celebrate natural materials' beauty and offer them to the Australian and American markets. Now, its ranges of natural stone wall and flooring products and outdoor furniture are available in New Zealand.
View available product range in-store at our interim showroom, located at Artisan in Mt Eden.
View full product range here.
Discover an extensive range of stone flooring, pavers and wall cladding suitable for your individual design project. Our range includes Bluestone, Travertine, Granite, Sandstone, Limestone, Cobblestone, Crazy Paving, Dry Stone and Freeform walling, just to name a few. When it comes to indoor/outdoor surfaces, we're committed to leading the market with innovative, natural and considered design solutions. Our ability to source, buy and develop genuinely unique product ranges is second to none.
The connection with our product begins with the raw materials, from when we make our selections from quarries around the world to when we create our collections.
Eco Outdoor® also designs and supplies modern outdoor furniture settings, with a high degree of focus on quality componentry and fabrics. Whether you're looking for outdoor furniture for your garden, patio, deck, courtyard, pool area or balcony, you'll find our furniture suits various environments.
Eco Outdoor® has a temporary space within Artisan Collective's showroom in Mt Eden while our own showroom is being constructed. We welcome the architecture, landscaping and design community and the general public. You will be assured of finding the very best in natural stone, architectural surfaces and designer outdoor furniture.
Begin your journey to great design by seeing us first at 31a Normanby Rd.
Click here to enquire about Eco Outdoor.