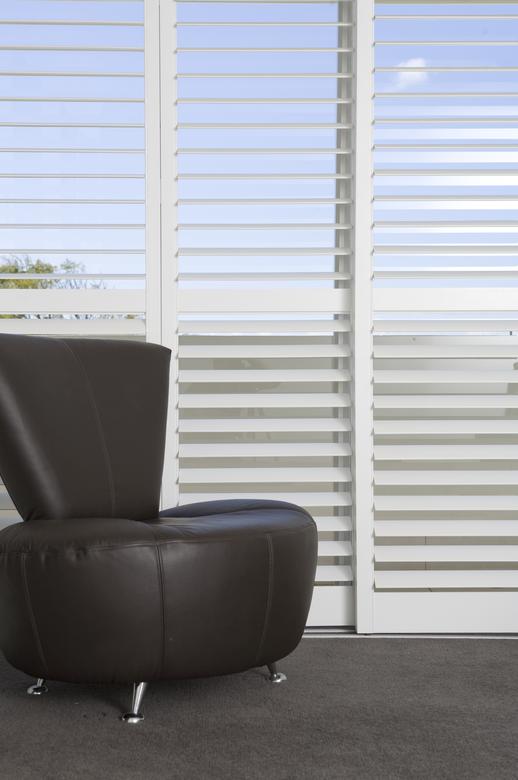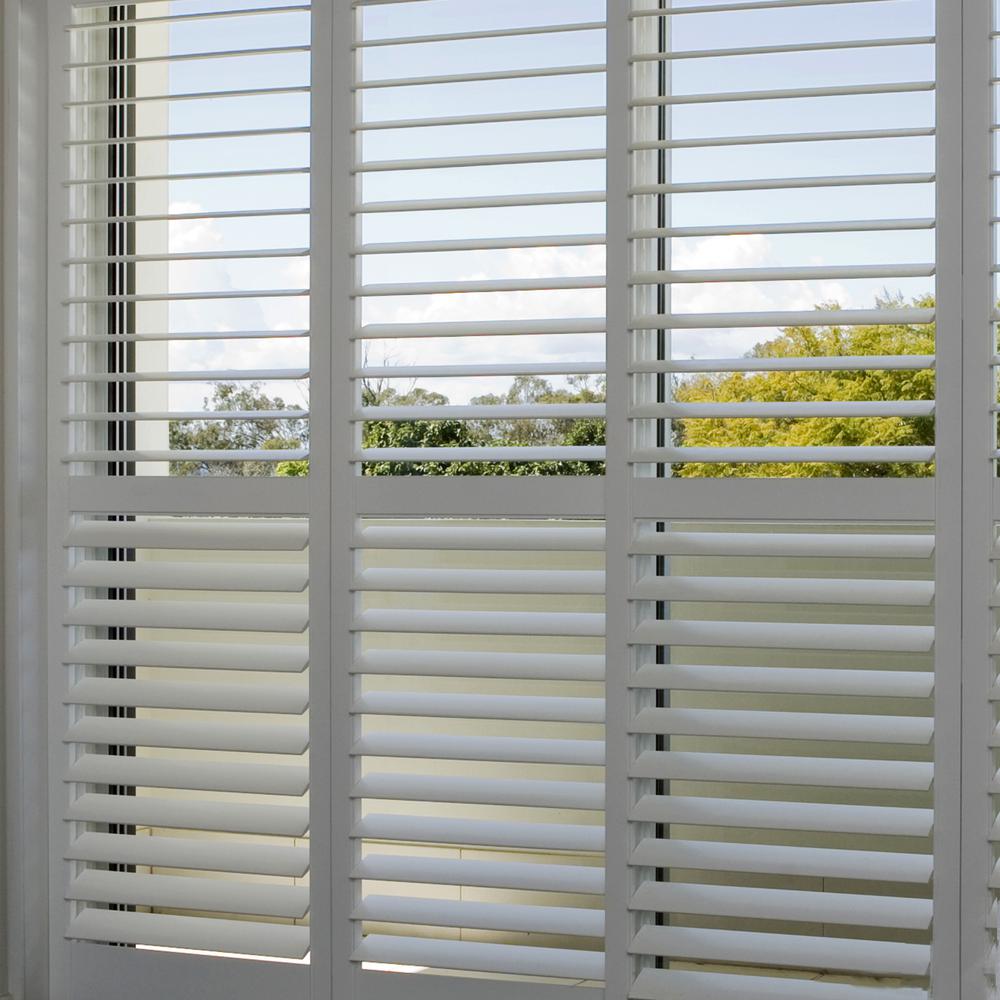 Sliding Panel Shutters
The Artisan Shutters range provides an elegant and functional interior window covering, custom-made to fit into each opening and are made to the highest quality. Sliding shutters are an excellect solution for balcony or patio doors, where space is at a premium.

Artisan Shutters are available in a wide range of woods, composites, colours and finishes.Artwood is a man made plastic composite. It is very hard wearing and water resistant. Making it ideal for wet areas or areas that are subjected to extreme wear and tear. There is 6 white and neutral colours to choose from.

Phoenixwood, from the Phoenix tree is classed as a hardwood. In its natural state, it has a very even colour making it ideal for stains. Phoenixwood is available in a variety of standard stain and paint colours.

Woodlore is a man-made product. It is manufactured from a combination of timber fibres and glue and is dimensionally very stable. Used worldwide in the manufacture of furniture so it lends itself well to the making of shutters. Woodlore is only available in a paint finish.

Woodlore Plus combines the best of Woodlore framing and stiles with Artwood (ABS) blades making this shutter very hard wearing, yet light weight allowing more flexibility to suit your design requirements.
Other designs in this collection