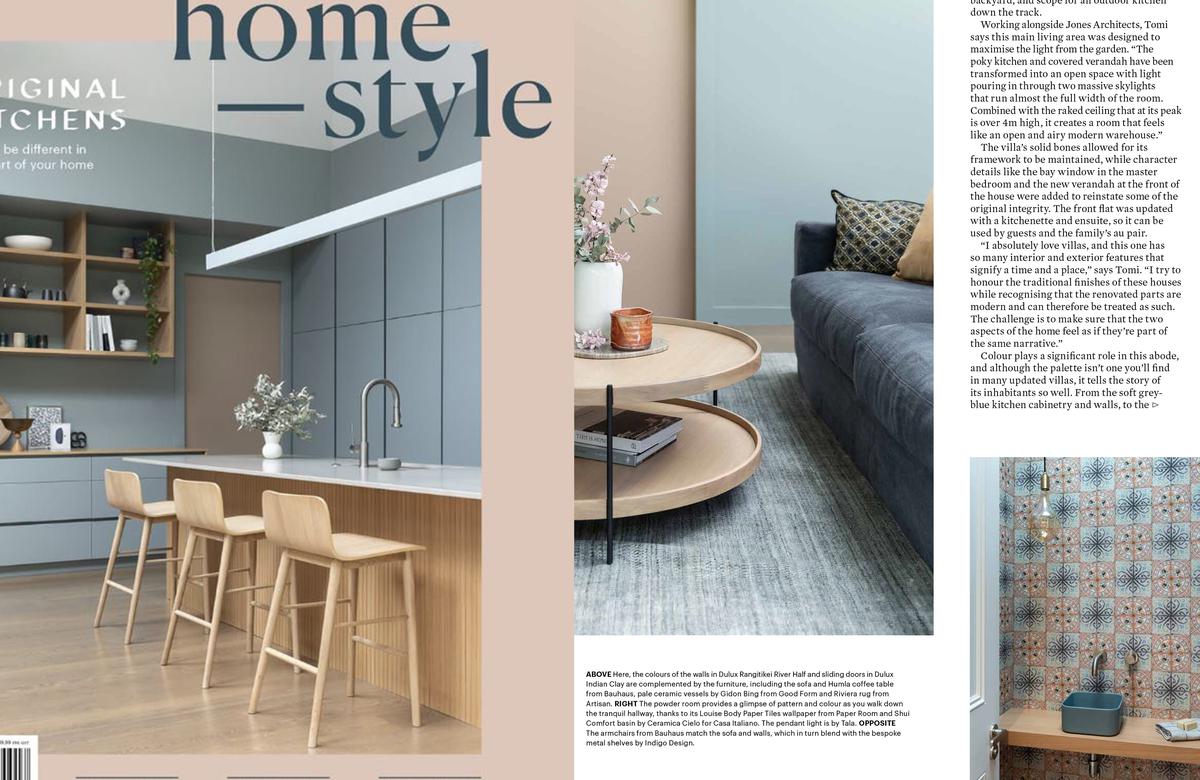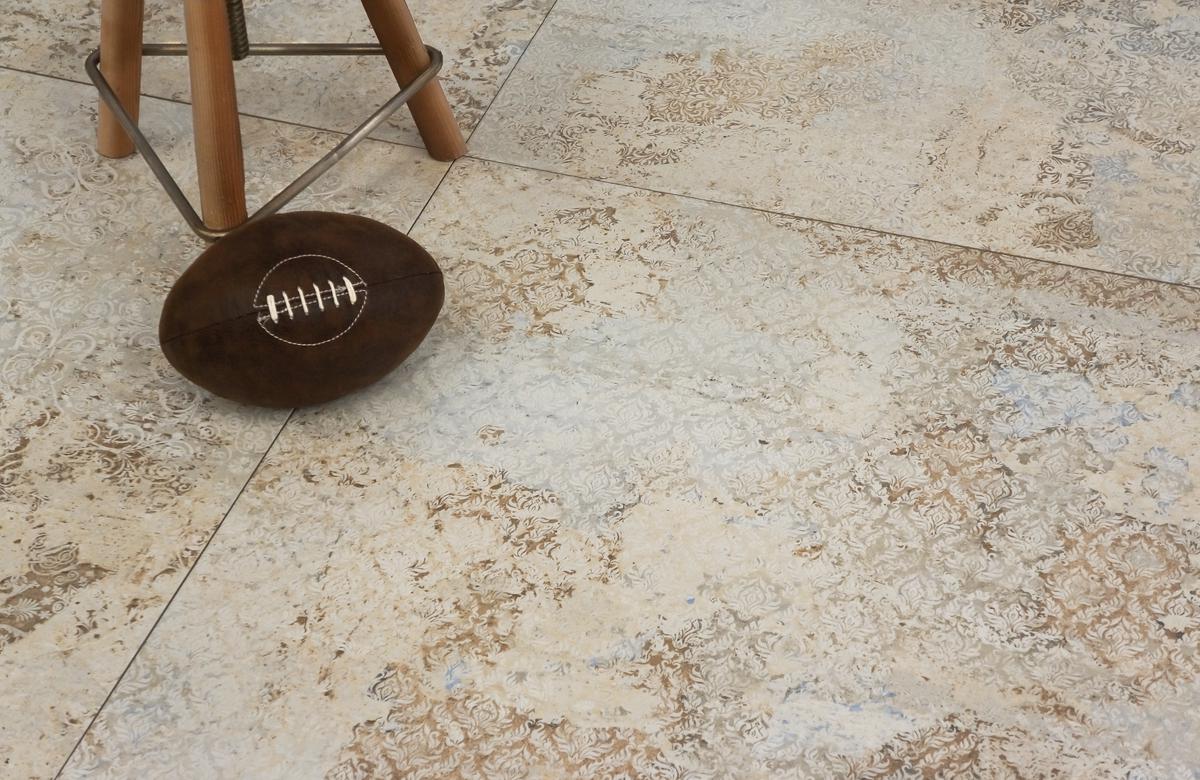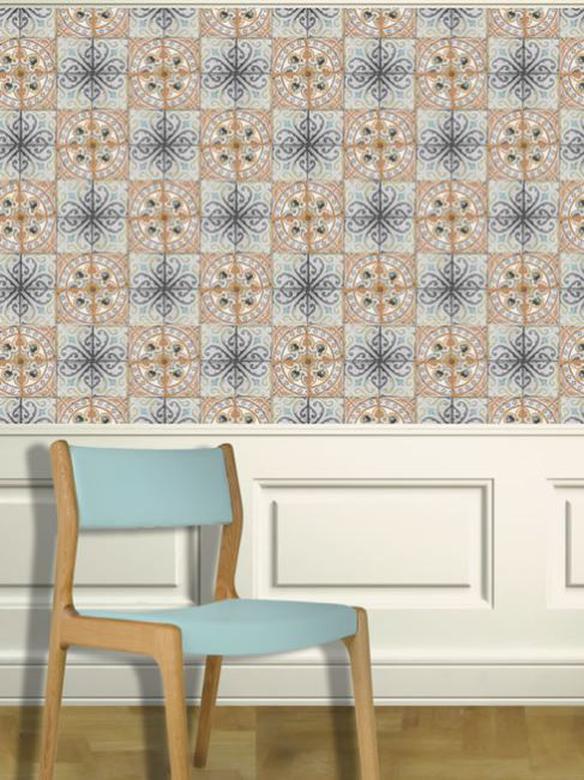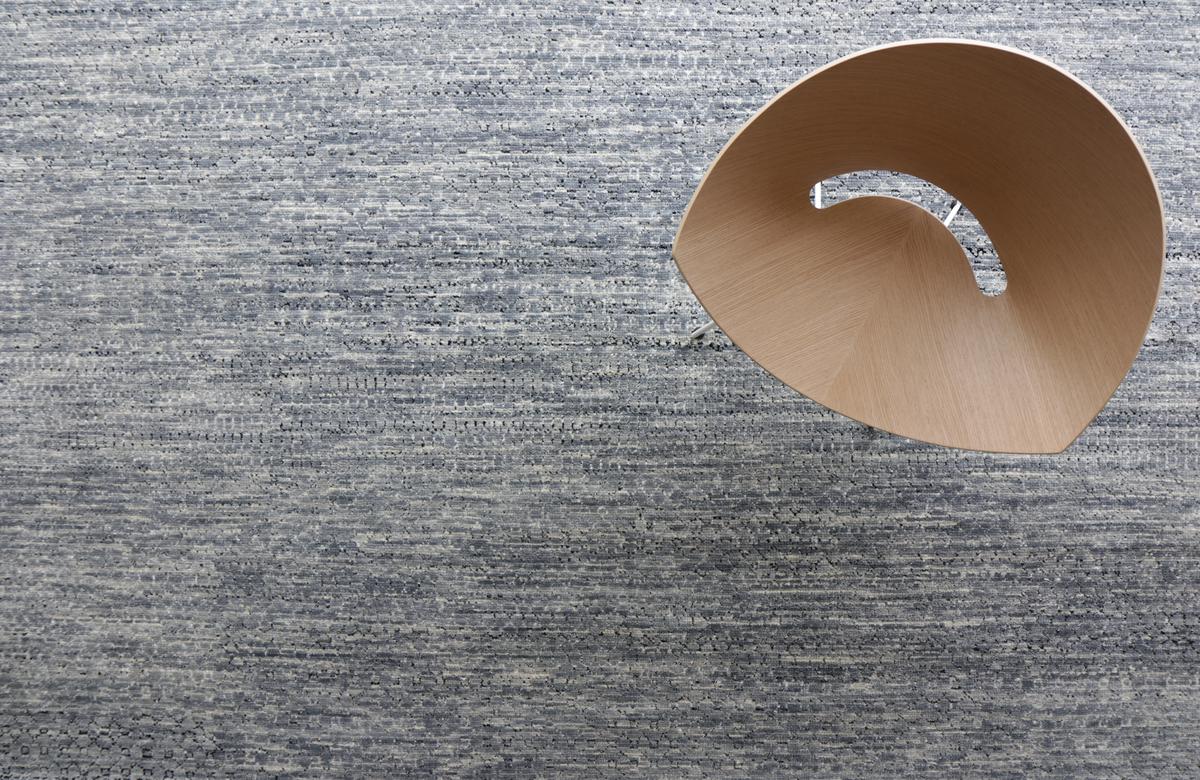 A Home that "Rocks the Soul" - featured in Homestyle
Interior designer, Tomi Williams of Indigo Design over saw the renovation of this four - bedroom villa in Mount Eden, Auckland. The results are something truly special.

Artisan rugs, tiles and wallpaper contribute to the stunning decor and soothing colour palette that resonates all around the property.

In the lounge, Artisan Riviera rug in steel adds warmth to the timber flooring and creates a contrast to the Bauhaus furniture.

Down the hallway, the Louise Body "Orange Rose" wallpaper, in the powder room provides a glimpse of pattern colour. These Paper Tiles, play a beautiful trick on the eye. Louise's wallpaper collections are exclusively available at Artisan in New Zealand.

Finally, in the main bathroom, more trompe l'oeil trickery. Floor tiles that look like a slightly worn, but very opulent and decorative carpet. Carpet - Vestige from Artisan are a beautiful, glazed porcelain, Spanish floor or wall tile with a natural finish. In stock now.

To see this villa project in full, pick up your copy of Homesytle Oct/Nov 2018 issue.