Interview: Artisan's Creative Director, Alex Mcleod, in Société
What are your thoughts on 'conscious consumption' and favouring essentialism when it comes to the home?
I have always been a big believer in conscious consumption and buying or specifying quality over quantity. This stems from my experience in working at both Wallpaper Magazine in the UK and Matisse in NZ where I lived and breathed products that combine beauty with function and considered design. The relevance of living with these products is that they make our lives essentially easier and more enjoyable for longer!
Although your work caters to specific client briefs, when you think of your style of design as a whole, what ideas or principles do you want to convey to those receiving your work?
I like the idea of taking an inventive approach to the use of each space with materials and custom detailing and sewing this together with the needs of our clients - highlighting the brilliance of a minimal or essential approach to design unravels all the unnecessary objects and / or elements in a space and make way for the beauty of the 'space itself'.
The way we keep our living environment and interior spaces can largely influence our emotional and mental state - as a creative, do you believe there is truth in this?
Absolutely - I am a little obsessed with the whole need to reduce the unnecessary from our life - much to my kids dismay sometimes. As a family of five with several business to run we are busy enough and it does get hard to enjoy life if you are constantly trying to entertain the latest style or trend. Again, good design at the end of the day is a comfortable chair or rug in a cosy spot.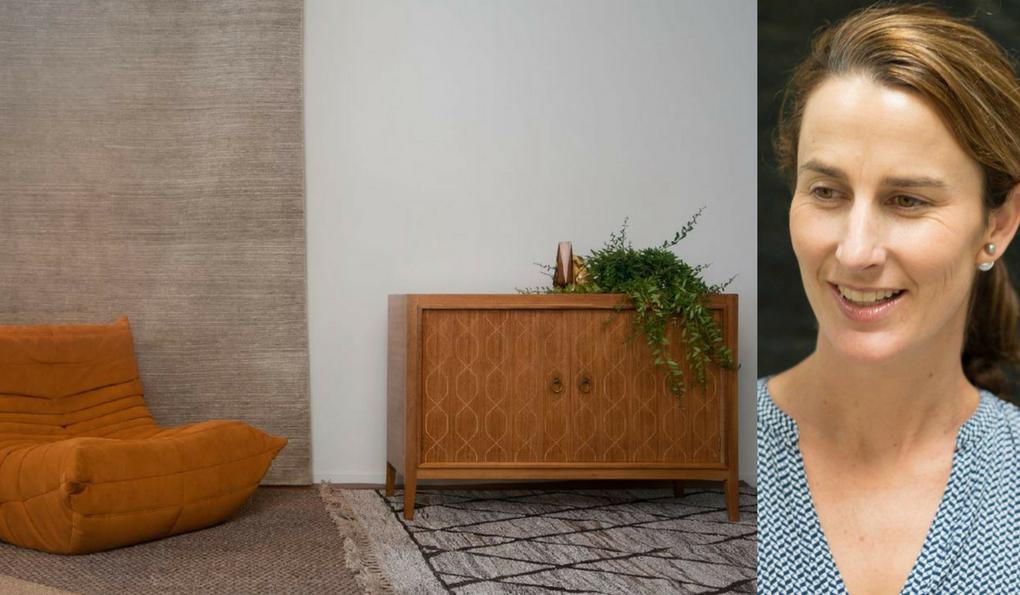 "Good design at the end of the day is a comfortable chair or rug in a cosy spot." Alex Mcleod
What has working with wool and traditional materials taught you about the beauty of slow craft and respecting nature?

I personally love living with things that have a story to tell, a textural nature or handmade quality: timbers, stones, ceramics and greenery definitely sneak into the ethos of both of our companies because they are materials and textures we love to live with.
Artisan represent suppliers that have been lovingly crafting rugs with the Goodweave certification which demands transparency over supply chain and production free from child labour exploitation.
We have also worked in partnership with PAMU - 'Farms of NZ' who do amazing work in NZ and for our export market. Raising our customers awareness of buying NZ made sustainable products and materials (ie: wool from free range, grass fed animals raised with integrity) is central to us running a company with many of these values.

As well taking the lead in the creative direction of Artisan, Alex runs her interior design business, Huset. Find out more HERE